Want to Promote Your Company with Custom Signs & Banners Near Mesa, AZ? You've Come to the Right Place!
Custom Signs & Banners
---
The team at Fine Designs can draw awareness to your business or special events with professionally crafted and printed custom signs and banners. Building your brand awareness is all about being recognizable, from your vehicle wraps and your logo to printed banners and labeled property. Trade shows, grand openings, company booths at festivals and fundraisers, and many other events require high quality banners and large signs to draw interest to your company and away from the competition. Instead of plain or budget signage, Fine Designs focuses on professional, custom signage that breaks the ordinary and impresses the audience with every detail.
Beyond customized signs and banners, Fine Designs also provides comprehensive printing services for all your marketing materials. We've created a wide range of custom signage materials for many happy customers across Apache Junction, Chandler, Gilbert, Mesa, Queen Creek, Sun City, Tempe, and the greater Phoenix, AZ community.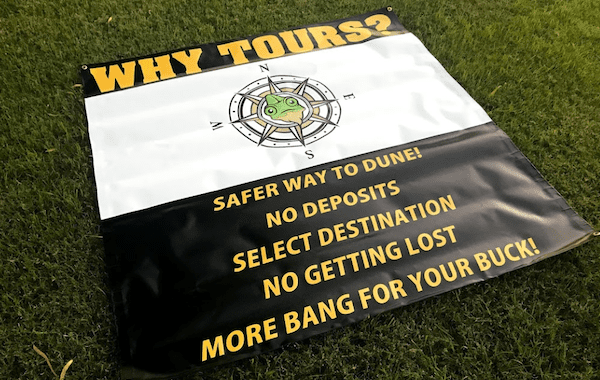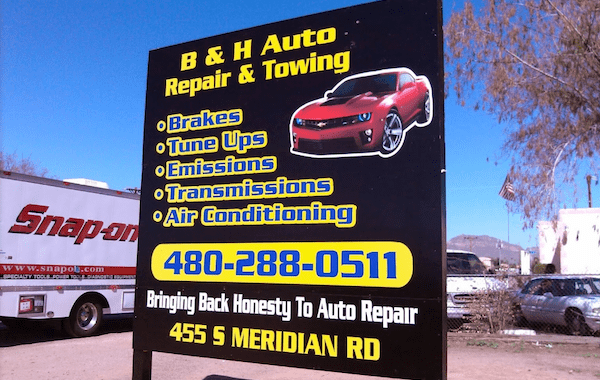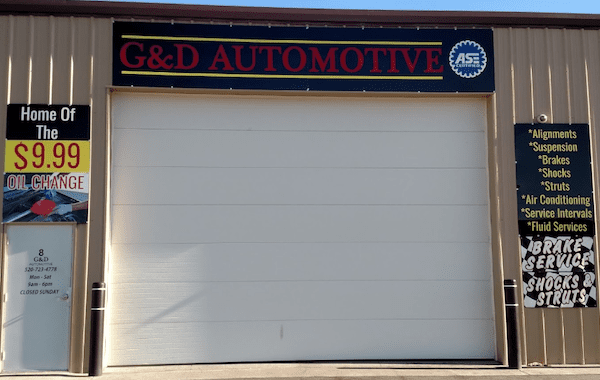 Make a Professional Impression
---
Our professional design team creates crisp and attractive printed lettering and memorable logos, helping your business stand out from the competition.
The quality of our inhouse, end-to-end services is enhanced even further by our accurate measurements and our commitment to premium materials to ensure durable, long-lasting signage. With easy to hang grommets and attachments, along with weather-resistant materials, our signs give your business the professional impression you need to make a serious impact in your industry.
Take the Next Step
If you're ready to spread the word about your company or promotion in the greater Phoenix community, we're ready to be a part of it! Contact us to get started today.
480-335-0656